A hush-hush Caribbean wedding venue for almost two decades. Getting hitched?  How may we welcome you?  At Little Arches, a certified wedding planner is just the beginning of hands on expertise to give peace of mind in every way and host your desired destination wedding.  Vows of love between just the two of you or a social gathering, it is our pleasure to take care of your needs.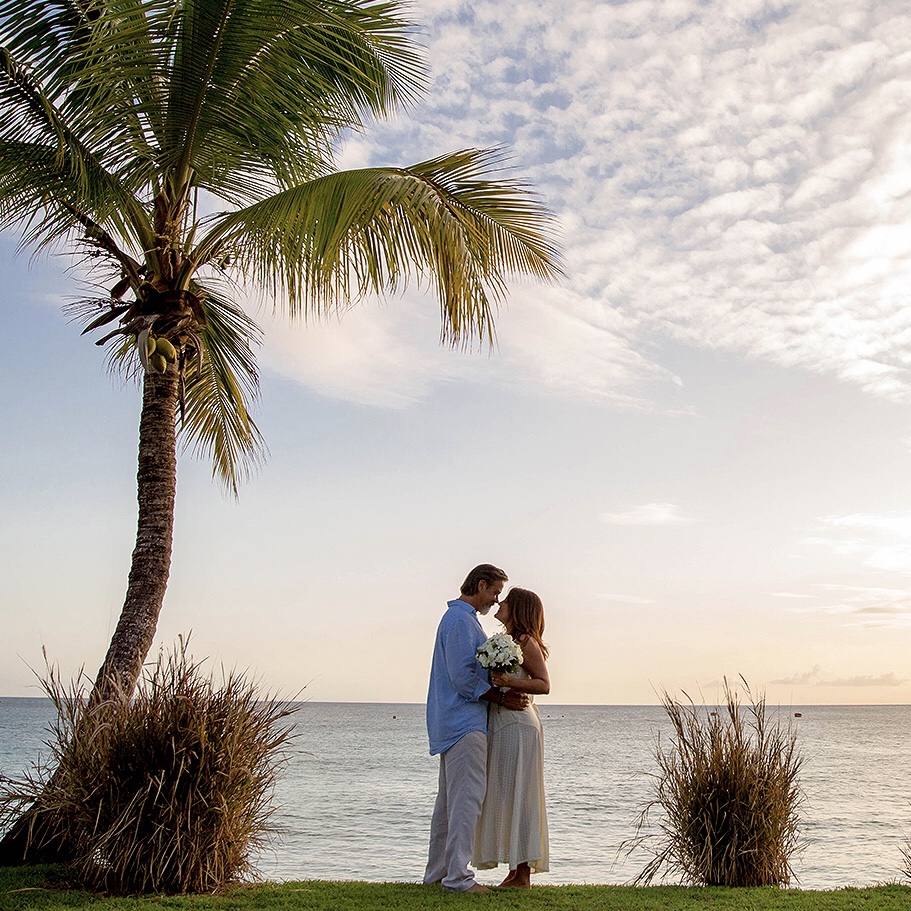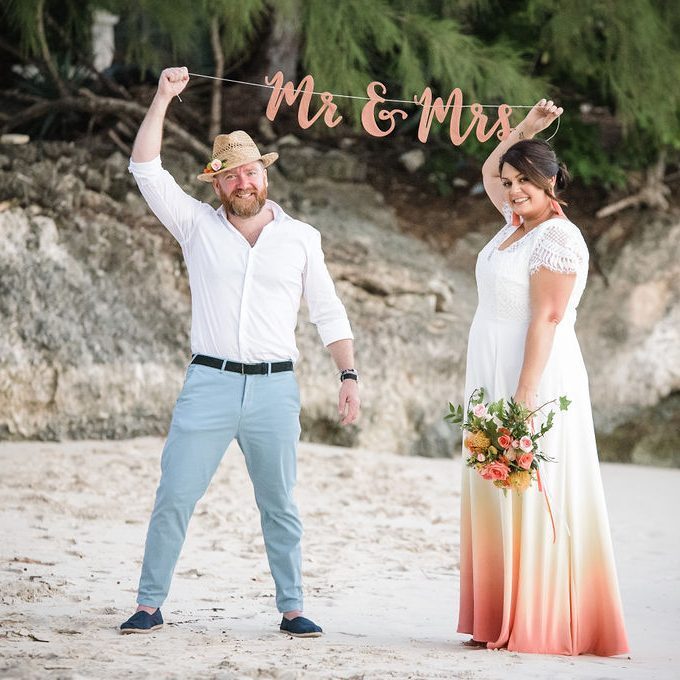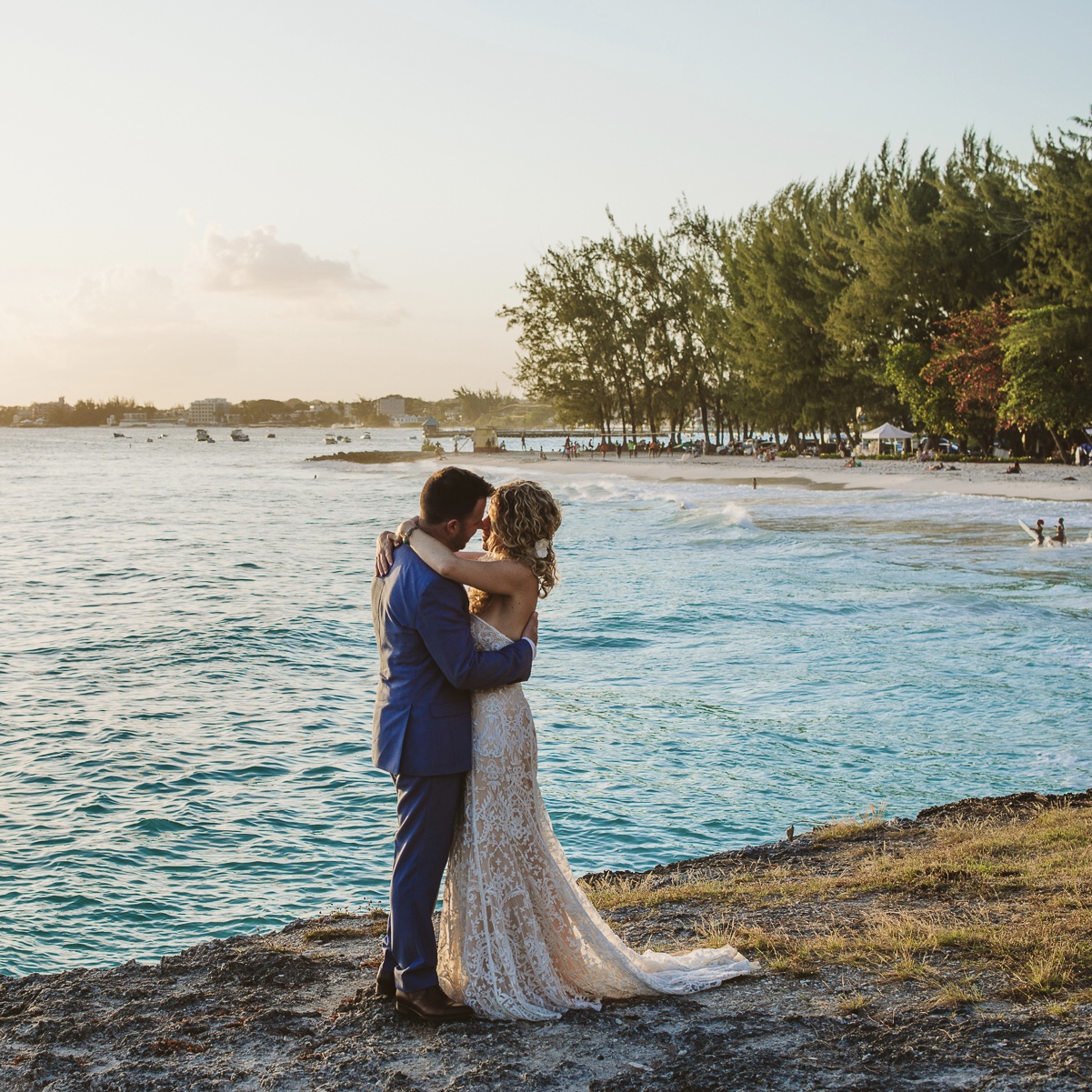 Little Arches Barbados Wedding Planner At-a-Glance
Rooms: 6 rooms and 4 suites
Top Wedding & Reception Sites:
CLIFFSIDE WEDDING GARDEN: Up to 20 persons.
CAFÉ LUNA RESTAURANT: Internationally acclaimed alfresco rooftop restaurant featuring Pan-Tropical fare (fusion Caribbean, Asian and Mediterranean flavors) up to 60 guests a la carte or canapes and cocktails.
Wedding Contact: Emma Edwards, Certified Wedding Specialist, 1(246)-420-4689
Reserve: paradise@littlearches.com, 1(246)-420-4689
Marry on the hotel's very own private wedding garden set on a low coral stone bluff above Caribbean ocean.  (Resident guests only).
Services of a Little Arches' wedding coordinator
All legal documents and transportation to and from the licensing office
Services of Minister or Magistrate
Bouquet for the bride
Matching buttonhole for the groom
Petal aisle and tropical flower arrangement for the signing table
Cliffside cold towel and water service
Professional photography- 24 exposures, 5x7 prints in an album with digitals saved to CD
One tier wedding cake for two
Café Luna candlelit dinner for two (includes an appetizer and main course)
1 Bottle of Champagne (served with dinner or saved for later)
Priced from US$1,850
Please ask about our list of wedding extras, to add to this package.
"Intimate Wedding" requires booking a Luxury Ocean Suite category on a 14-night stay**.  
"Intimate Wedding" Special Offer Inclusions:
Services of magistrate or minister for vows ceremony 
Services of personal wedding planner
Wedding license & certificate
Bouquet and boutonnière 
Candlelit 2 course dinner for two 
1-tier Caribbean wedding cake for two
**Terms Apply:
"Intimate Wedding" is not combinable with any Added-value Bonus 10 night promotions. Special offers are not combinable, void otherwise.
Are you celebrating an anniversary or a special occasion? Let us help you with the planning.
A Little Romance Package
A bottle of chilled Prosecco in room on arrival
Romantic petal decorated bed on check-in
Price US$45/ Upgrade Prosecco to Champagne US$90
Island Romance Package
Airport roundtrip transfers
Premium bottle of champagne in room on arrival
Large tropical floral arrangement in room on arrival
Bds$250.00 voucher towards a spa treatment(s) of your choice
Romantic petal decorated bed on check-in
Price US$365
Sweptaway Romance Package
Airport roundtrip transfers
Premium bottle of champagne in room on arrival
Large tropical floral arrangement in room on arrival
Bds$250.00 voucher towards a spa treatment(s) of your choice
Romantic petal decorated bed on check-in
Sailing on the Silver Moon, includes luncheon with cocktails and snorkeling
Romantic candlelight 3-course dinner at Café Luna, includes a bottle of house wine
Price US$805